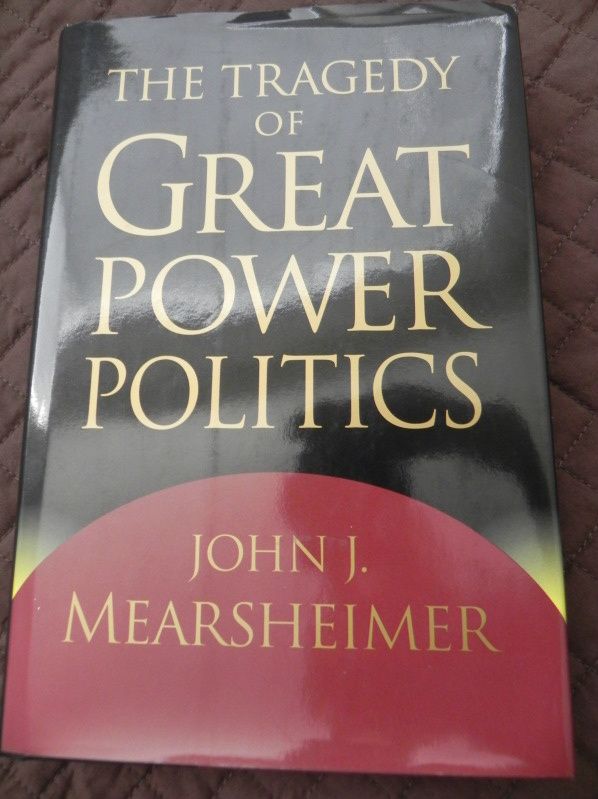 (
American Power
) Gilad Atzmon, whose book Mearsheimer blurbed, is a despicable and ugly Hitler apologist and Holocaust denier. What's also particularly disturbing is that Professor Stephen Walt joined the debate to explicitly defend Mearsheimer against the allegations of anti-Semitism.
Related: The title at Goldberg's entry is not subtle: "
John Mearsheimer Endorses a Hitler Apologist and Holocaust Revisionist
." David Bernstein, at Volokh, "
A Challenge to John Mearsheimer
", Bernstein links to Pejman Yousefzadeh, and here's another from Pejman that's vital: "
John Mearsheimer Further Beclowns Self. Film at Eleven
.", And here's this from David Rothkopf, "
Mearsheimer picks a winner: Finally, a revealing book jacket blurb
", Rothkopf's reference is the the post by Mearsheimer at Stephen Walt's blog at
Foreign Policy
, "
Mearsheimer responds to Goldberg's latest smear
.", this Harry's Place entry is probably the most precise examination of Gilad Atzmon's anti-Semitism: "
Mearsheimer and Walt defend antisemite who thinks Hitler will be proved right
."