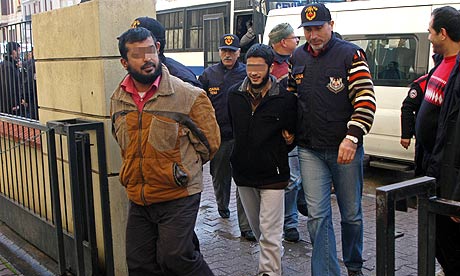 Islamabad, 27 Oct. (AKI) - Police in Turkey have arrested 12 people suspected of aiding Al-Qaeda insurgents battling NATO forces in Afghanistan, according to a Wednesday report in Turkish newspaper Hurriyet.
The arrests were made in the Turkish capital Istanbul and Van, a predominately Kurdish city in the east.
Following the arrests, police seized explosives and documents they say prove that the alleged militants were planning an attack in Turkey.
More...